Christian Distinctiveness
We are a Church of England Voluntary Controlled Primary School with a strong Christian ethos.
Our Vision
At Chilham St Mary's, we are a diverse, loving community of learners, committed to providing firm foundations where everyone can grow in the knowledge and power of God's love. We encourage and support every individual to explore and achieve their own potential, rooted within our unique, historic environment.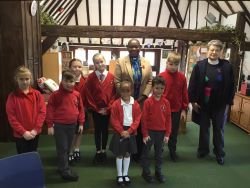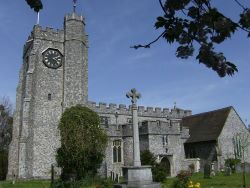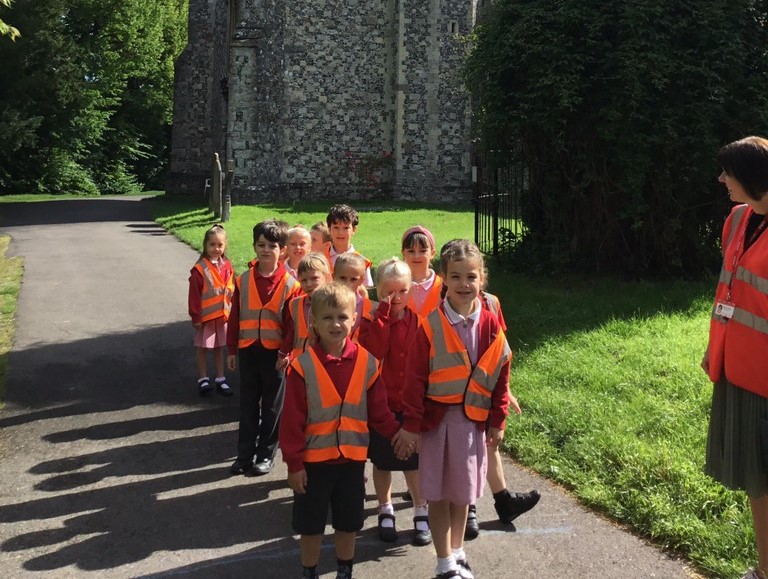 The parable of The Prodigal Son in Luke's Gospel (Luke 15:11–32) provides us with the basis of our school's Christian values of love, trust, respect, honesty, forgiveness and perseverance. The story gives us a framework that encompasses our vision and values, which are at the heart of everything we do. It provides examples of how our whole school community endeavours to live out our vision and values.
Love - In our biblical narrative the father, even though he has been badly hurt by the actions of his younger son, continues to love his son in spite of everything. As children of our loving God, our heavenly Father always loves us even when we do things that hurt Him, ourselves or other people. He is always waiting for us with open arms to return to Him. God's love underpins our vision and values, where as a community "we learn to love and we love to learn."
Trust - The prodigal son trusts his loving father without question, even though he has not acted in a kind or appropriate way. The son knows that he can return to his father, just as we, as prodigal sons and daughters, can trust that our loving Father is always there for each and every one of us.
Respect - The older brother, even though he too has received half of his father's estate, does not leave his father to go and enjoy himself and spend his inheritance; he respects his father too much to do that. Instead, he continues to stay at home and work on his father's property. The younger son does learn to respect his father and his position but not until after he returns home and is greeted by his father with open arms. The value of respect encompasses "the Golden Rule", namely: "In everything do to others as you would have them do to you." (Matthwe 7: 12) a rule that the school's community endeavour to live by in all we do.
Honesty - As well as dealing with others in an honest way, it is just as important to be honest with ourselves. In our narrative, the son realises, that he hasn't behaved in an appropriate way and returns home expecting nothing from his father. When or if we act foolishly, the son's action sets us an example of how we too should be honest with ourselves and admit when we have done something that is wrong. If appropriate, we too should apologise and say how sorry we are for any hurt or harm that we may have caused.
Perseverance - The father continues to persevere in loving his younger son, even though he has been deeply hurt by his son. The father's love continues in spite of everything - as our Father's love never diminishes if we act foolishly. The father's actions serve as an example of how we too should persevere when dealing with all in our lives and should never give up on the possibilities and opportunities that we are faced with.
Forgiveness - Without hesitation, the father forgives his son. Our heavenly Father will always forgive us when we say that we are sorry. When Christ was crucified, he took on the sins of the whole world. God's forgiveness has no beginning and no end as we too are encouraged to forgive those who hurt us, or others, as we continue to "learn to love and love to learn".
Our Worship Leaders
We have a dedicated group of seven pupils from Year 1 to Year 6 who have taken on the role of Worship Leaders. This group supports staff in leading our daily Collective Worship. They also take on additional roles to lead special events and represent our school. This group is vital in ensuring Collective Worship is at the heart of our school life.
This year they have:
Supported our daily worship through leading prayers and selecting songs
Taken a lead in whole school church services. They even composed their own prayers to read in our Harvest Service
Represented our school when Bishop Rose visited
Helped to plan and lead activities on our whole school Bible story day
Contributed valuable and insightful ideas to develop and enhance Collective Worship in our school